It's hard to find time to post every day. Right now my girls are taking a bath together splashing up the bathroom. I'm going to make it quick tonight with a photo celebration of their sisterhood.
Here's Zoe holding newborn Mia, before Mia showed any signs of seizures or stroke. Mia is sucking her thumb and Zoe is studying hers as if to learn how.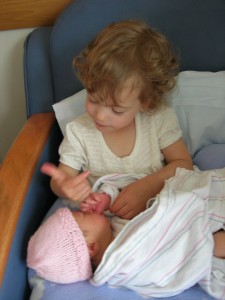 Zoe got to visit Mia in the NICU.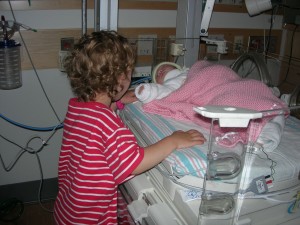 Zoe and Mia both mastered their balance bikes. This is from August 2012. Zoe was 5.5 and Mia was 3.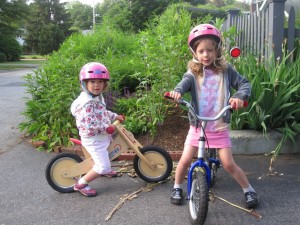 And, this spring, Mia has learned to ride her pedal bike. They both skipped training wheels and went right from balance bike to pedal bike.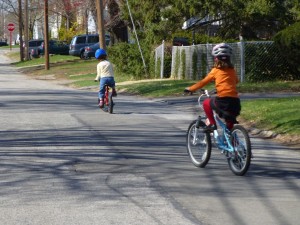 This post is part of my streak of posts in the month of May to spread awareness about pediatric stroke. Please consider donating to support Children's Hemiplegia and Stroke Association, an organization that has helped our family tremendously with support and information. My employer will match donations from coworkers so your gift can be doubled.