This post is to extend my Streak for Mia to raise awareness for pediatric stroke and funds for Children's Hemiplegia and Stroke Association.
We're home from Cape Cod, exhausted and overstimulated. I think both girls grew up overnight. When I said that out loud, Mia tried to show me how much taller she had gotten. I feel gratitude for our wonderful friends that make trips like this so fun, and for our au pair for being here at home to greet us and help pack lunches for tomorrow and handle some of the laundry. Reentry is going to be tough. My children did not go to sleep until after 9:30 pm tonight.
Like yesterday, I'm mostly sharing pictures to show what our day was like. We rose early, left the hotel, but not before having someone knock on the door for the second day in a row to complain that we were being too noisy above them from 6 am – 7 am. Yesterday, I opened the door and today I did not. I simply ignored it in favor of comforting one of my girls. They were not being excessively noisy, just early for someone who apparently was hoping to sleep in.
We had two big adventures with different families. First, we met up with Gabrielle and Patrick for a bike ride. We rode 10 miles! Having company definitely makes more miles easier to manage.
Then, we met Patricia, Avery, and Scarlett for some beach time on the bay side. It was cold in the water but delightful to be on the sand. The girls all played beautifully together.
Unfortunately, I got a speeding ticket as we were leaving the Cape. I was definitely speeding, and didn't quite have my wits about me to justify it to the officer as my fight-or-flight reaction to being in the car as the only adult while driving my girls who were having the predictable but still challenging vacation-withdrawal meltdown. In fact, I think between where the officer claimed to catch me speeding and where he pulled me over, one of my girls fell asleep and missed the whole thing.
Zoe and Mia waiting in hotel while I go for one more load of our stuff: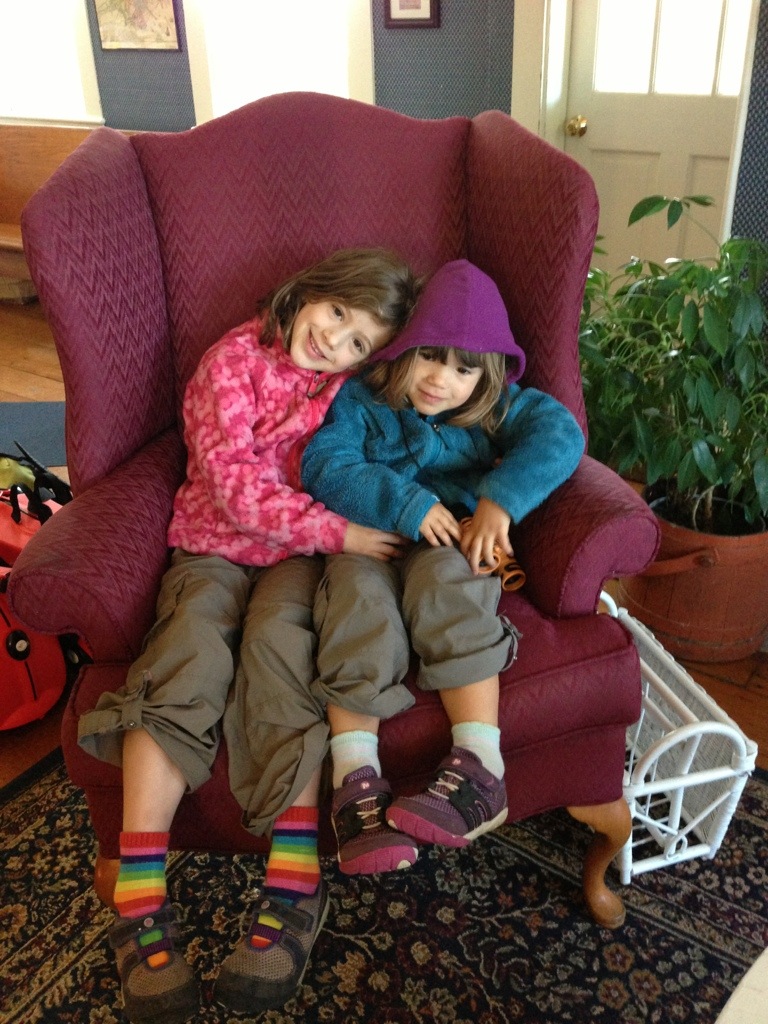 Mia and Zoe resting and snacking during our bike ride: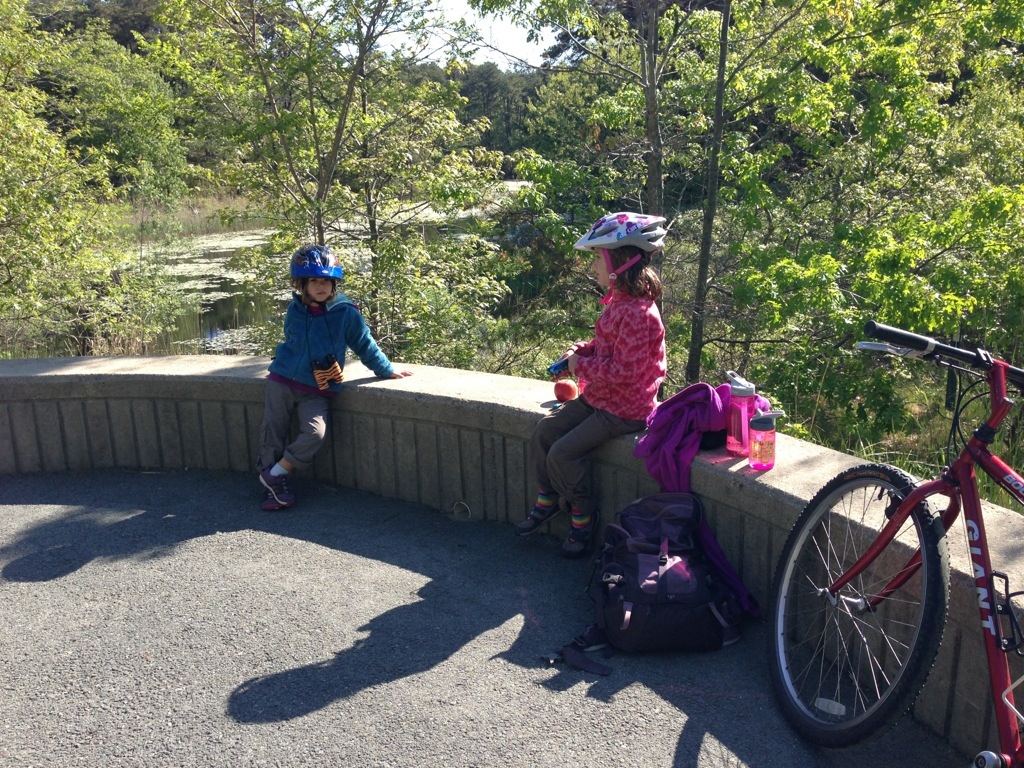 Mia, Patrick, and Zoe snacking:

Mia, Zoe, and Patrick climbing rocks: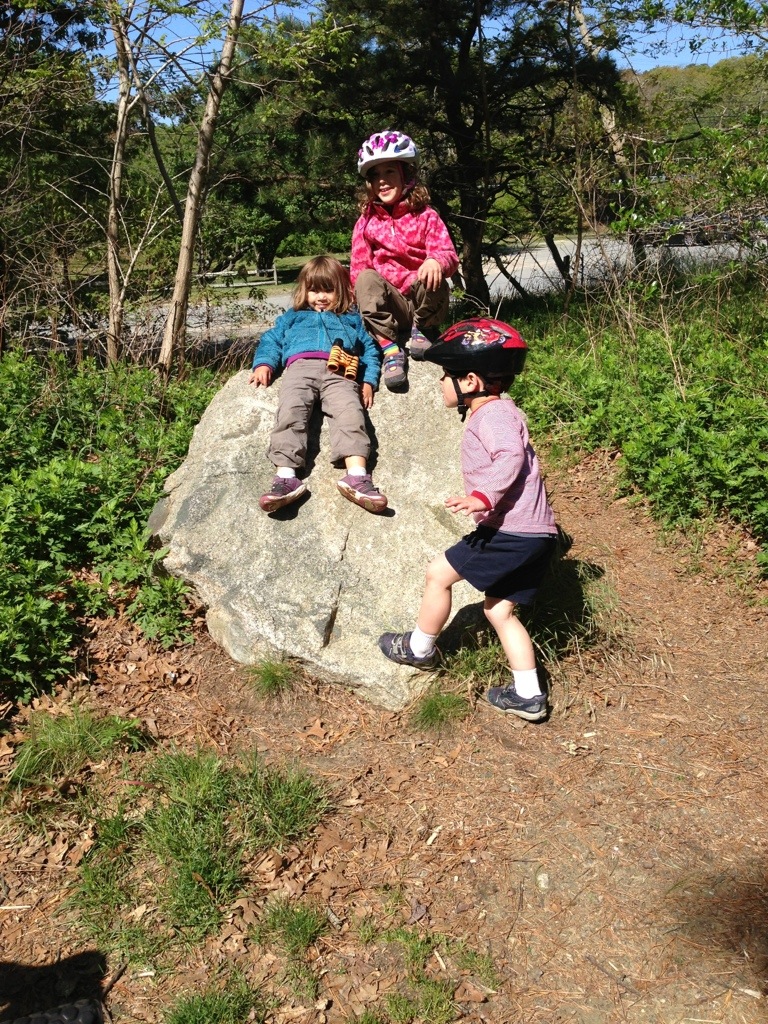 Mia, Avery, and Zoe at beach entrance: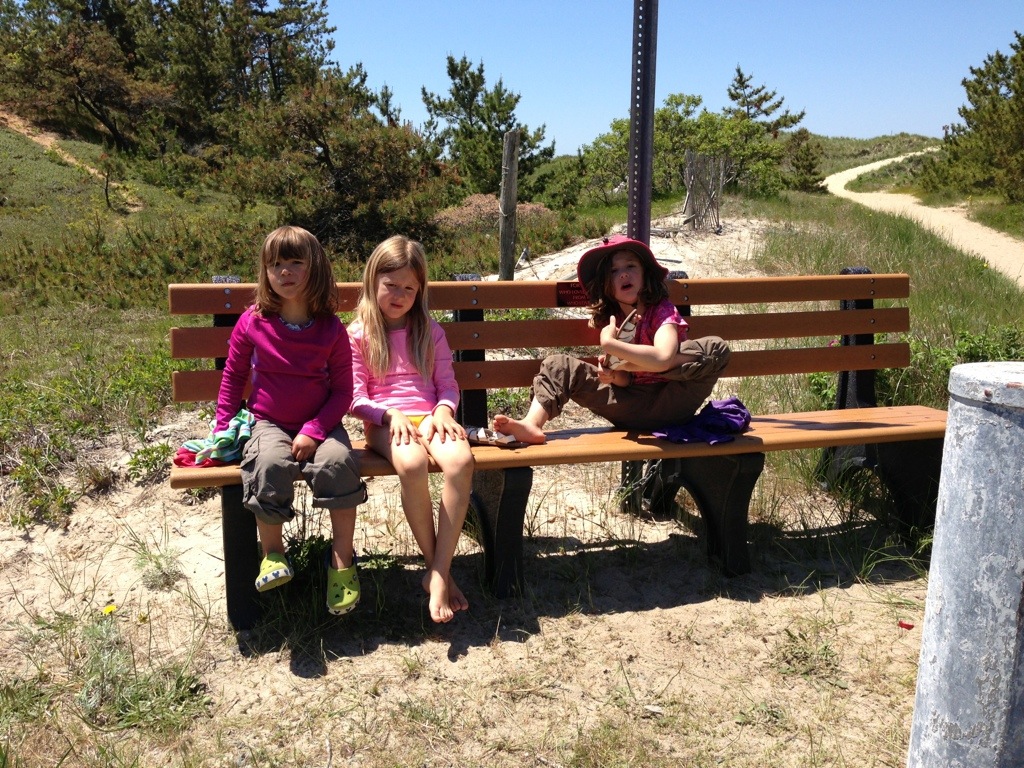 Mia and Zoe shocked at the chill of the water: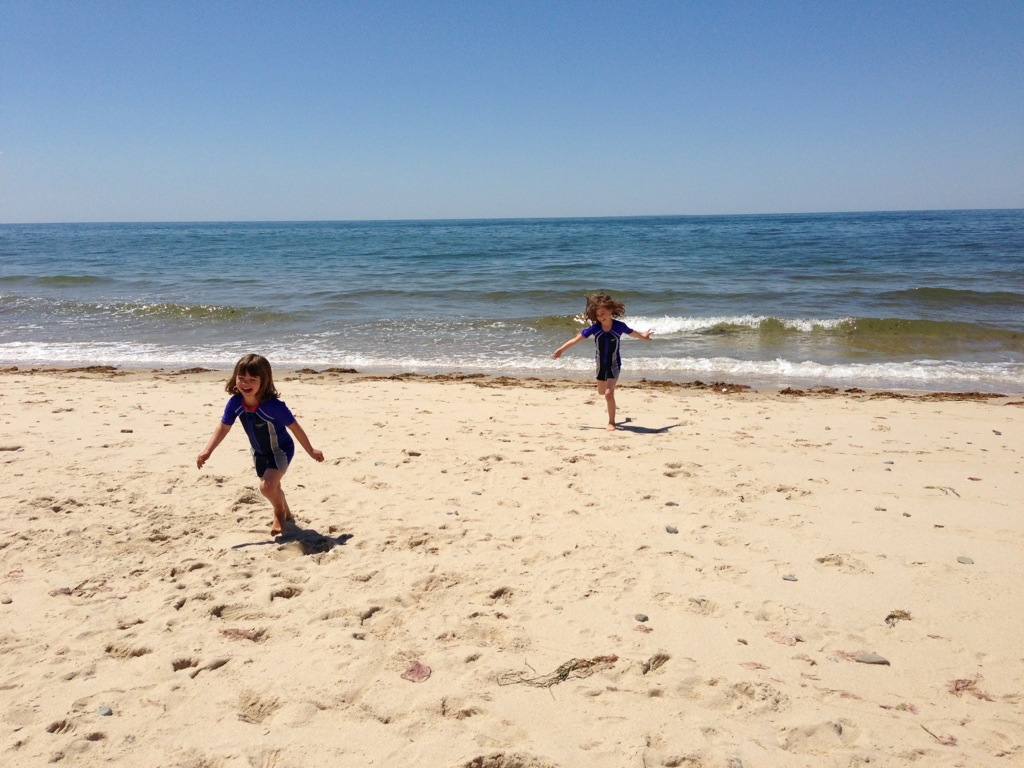 Zoe, Avery and Scarlett:

Mia helping: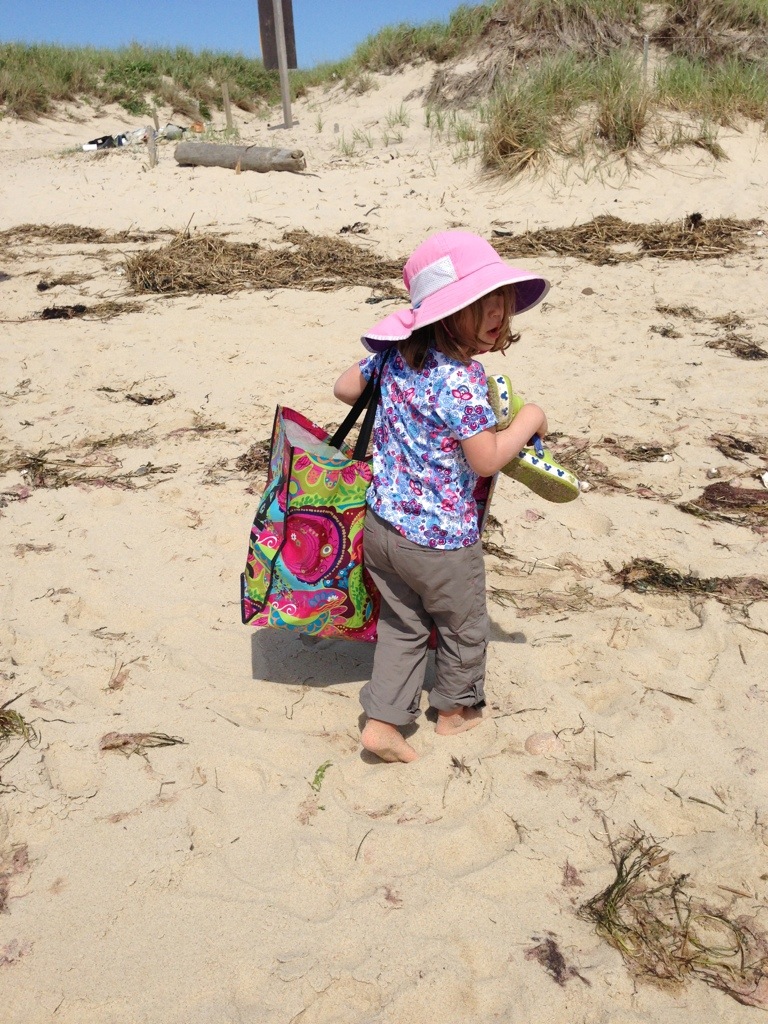 Avery and Zoe helping: